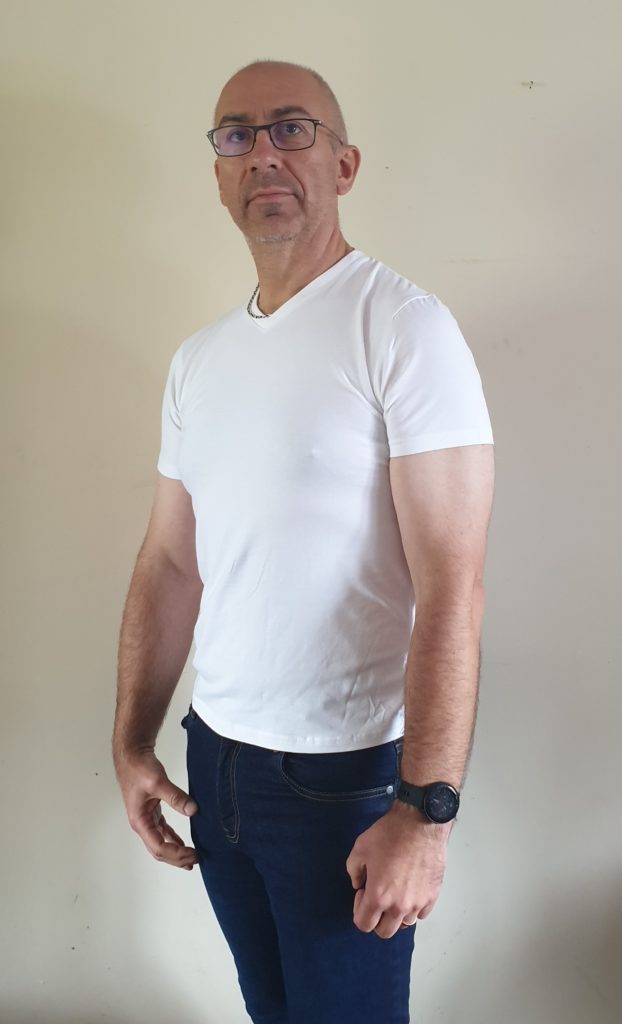 Strange things have happened this week, I appear not to be me anymore. Well that is what I would be led to believe based on three incidents that have happened in the past five days.
Andrew. Wednesday 14th August and I find myself in Cork for the 68th running of the City Sports. This is a truly fantastic event, an international athletics event featuring some of the World's top athletes and it is right on our doorstep. It is an honour and privilege that I can play some role in this event and it is one of the highlights of my personal sporting calendar. Andrew is one of the national photofinish team and we have worked together for several years now on a multitude of events. He is, like me, an out and out geek and for anyone listening to us we must sound like we are talking a different language – call it technobabble. Well this day was no different to any other day – I was talking away to Andrew about something techy whilst he was doing something equally techy with a computer and wires. We had a conversation and then suddenly he stopped. You could feel the synapses working over time and then he looked at me and said ' Jesus Iain, I didn't recognise you, I genuinely didn't realise it was you'
Lisa. Lisa, like most of my circle of friends is completely dedicated to athletics. She is a coach who I have the utmost regard for and she has a great family dedicated to the sport, and she is dedicated to them. Today is Sunday 18th August and I am in Limerick at the Aldi Community Games National Finals. I am on duty providing photofinish services at the games, and today it has been a bit of a slog as the rain has been relentless and brutal. Local Galway athletes have been performing well and I find myself at the end of the long jump pit as one of Lisa's kids is competing in the long jump final. I am wearing my wet weather gear, so I am done up a bit like the Michelin Man so in fairness may not look like I normally would. Lisa is about 6 feet away from me watching her daughter and we are in the middle of a group of Galway athletes, parents and coaches. We are all talking away making comments, giving advice, but the main focus is on the event. Then it happens. Lisa suddenly turns, looks me straight in the eye and the recognition dawns on her 'Oh my God Iain, I didn't recognise you, you look great'. The usual conversation ensues about the weight loss – 30+ kilos, health markers normalised. She really hadn't recognised me, I had stood within a few feet of her for about 10 minutes and although she was distracted with the competition she had looked at me a few times. This was starting to get weird.
Karolina. I have worked with Karolina for over a year, she is part of my Operations team at work and we pretty much see each other every day. Monday 19th August, first day of my vacation, and as usual I am in work. I am not dressed in my usual shirt and trousers but have jeans and T shirt on. In work for 10am, walk through door, first stop the coffee dock and a double espresso to jolt me into action. Walk through the foyer at work, see some of the team having coffee break, wave, say hello and walk on up the stairs to my office. Jump forward a few hours and I am down in the nerve centre of Operations where most of my team are based. Person I need to speak with is at Karolinas desk. I start talking to them and then Karolina hits me with it, 'Iain, I didn't recognise you this morning. You walked past and I just didn't realise it was you'. This is a person who can't claim that they haven't seen me for months, they saw me on Friday !! This was really beginning to get strange – 3 for 3 in non-recognition.
In the previous week I have walked past a sales rep I have known for years (probably 10+ years), I said hello, they looked up, looked at me and there was absolutely no recognition there at all. Arriving at Community Games and the team I worked with last year pretty much didn't recognise me, all eventually commenting on that I was half the man I used to be.
I am now firmly in the transition phase out of the FAST800. I am starting to eat a few more treats, and my meals are larger. There has been a re-introduction of bread and other carbs (rice / pasta) and I must say, I haven't been feeling too well since doing it. I think this really is the word of warning I would give people who have been on calorie restriction – transition out is likely to be uncomfortable. I was 13+ weeks on FAST800 and my body had got used to the food I was consuming, much smaller meals, and a very different nutritional balance from previous normal diet. Whether it is the larger amount of food, or the type of food I don't know but my IBS has flared up, I feel somewhat bloated again and I am quite tired of a night time. Maybe I have done too much too soon, maybe I should only make small increases to transition slowly, maybe I still need to keep off the bread. I have also broken one of my new rules – I have been eating way past 6pm and I think this is having an impact on how I feel. Once I get back into my normal daily routine after I return from vacation then I will have to address the late eating, no point undoing all the good work and making my self recognisable again.
I am hovering around the 95Kg mark, and low 20% body fat, so even with a very quick return to 'normal' food I seem to be maintaining the weight which is good to see. The next 10 days will be a challenge away on holidays, but hopefully will get out for a run each day with Liam and counter any excesses.
Postscript – the new look. I went to the shops yesterday as I needed to buy new clothes for holiday. Thought I would have another go at trying on 32 inch waist trousers – they fitted. Just for a laugh – medium slim fit T-shirt – it fitted. What have I done to myself, who is that guy in the photo ? Yes, it's me.